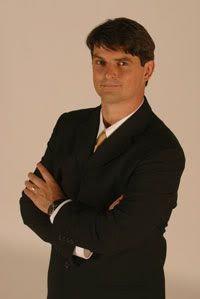 In tonight's special episode of My House, My Castle, the team visits a range of Kiwi homes – from those made of mud, straw, and tin through to manor houses, and even a castle, in the search for New Zealand's Castle of the Year 2006.
Thursday, December 7, 7.30pm, TV2
My House, My Castle will feature five categories in tonight's exceptional show that will culminate in the crowning of New Zealand's Castle Of The Year, 2006.
The Labour Of Love category includes a Recycled House from Wanaka. Owner Greg Clarke combined his skills as a panelbeater and carpenter to build his unique home almost entirely from salvaged metal and recycled materials. It took him years to complete and for many of those years he lived without a flush toilet. "I lived really rough," says Greg. "Without heat and hot water!" Now, he has all the comforts, is mortgage-free and loves his home!
Another interesting Kiwi home to feature in tonight's show is Ian MacGregor's 'Lawn and Order' in the Wild and Wacky category. Ian's home has a roof made from grass, after his self-designed straw house's roof proved too difficult for corrugated iron. "I like to think outside the square," says Ian. The home also features a fireman's pole. "I always wanted a fireman's pole," Ian says. "yes… it gets a lot of use."
The other categories to feature in My House, My Castle: Castle Of The Year are 'Best Mud Castle', 'Mosaic Madness', and 'Restoration Or Renovation'.
Who will win out in each category? And, most importantly, who will the grand winner overall be – winning the title 'Castle Of The Year'? Tune in to find out on TV2, Thursday, December 7 at 7.30pm