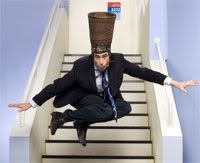 Don't miss the final of the critically acclaimed comedy series 'Green Wing'.
Wednesday 29 November, 9.45pm, TV One
In tonight's episode: Paranoia reaches breaking point for Joanna and Statham, and they're forced to take drastic action. Mac, Guy and Martin make an offer to Caroline that she can't refuse. Only she does. Or does she?