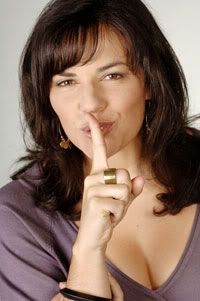 Love triangles are far from uncommon at Shortland Street, and this week is no exception with Doctor Sarah Potts having to make a choice between two of her closest colleagues.
Ex-boyfriend Craig Valentine (Renato Bartolomei) is back from his anger management course but a lot has happened in his absence, including a new romance between Sarah (Amanda Billing) and young doctor TK Samuels (Benjamin Mitchell).
"Sarah is nervous about Craig's return because she knows that he will be coming back to a situation that will be very different from the one that he left," says actress Amanda Billing. "In a lot of ways Sarah and Craig are still the hero couple but she is scared of him being angry and is worried that she is going to lose him."
The doctors have their pros and cons, but Sarah's difficulty in deciding who she wants to be with is only complicating matters further. Amanda describes Sarah and Craig's relationship as having a "dynamic that is high voltage", and despite the fact that they love each other immensely she admits, "They're not very good at being a couple together because they haven't figured out how to work as a team."
In many ways TK embodies everything that Craig is not. "TK really loves Sarah and he is very patient and understanding with her where Craig isn't," says Amanda. "He accepts that she is difficult whereas Craig isn't very patient with her and doesn't understand her well at all." At first glance it seems TK has all the makings of a great boyfriend. Amanda believes he is, "Caring, patient and very attentive", but at the same time admits the barriers for them being together run a lot deeper than those noticeable at first glance.
"The root of all of Sarah's problems is a lack of self-awareness." says Amanda. "I think Sarah should definitely be alone for a while. It would be the bravest thing and the best thing that she could do for herself to be without a partner or some semblance of a relationship. She needs to work a lot of stuff out."
Find out Sarah's decision, this week on Shortland Street, weeknights at 7.00pm on TV2.