Almost 10,000 votes have been tallied for the inaugural Shortland Street Fan Awards 2006 with fans clearly choosing Renato Bartolomei as their favourite male actor and Amanda Billing as their favourite female actor.
"Amanda Billing delivers the best lines and gives the best body language and 'looks'. Very believable. She's my fave," said one fan.
"Renato Bartolomei has such intensity and passion on screen, it's hard to look any other way," gushed another.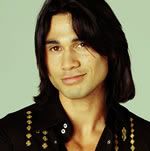 Fans chose TK Samuels and Sarah Potts as their favourite male and female characters on the show.
"The new addition of TK is what keeps me watching. Since Vinnie left there wasn't any other hot young guys on the show! Don't get rid of TK!!"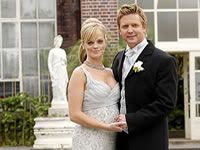 The newly-formed couple, however, did not make the cut for favourite pair with married couple Toni and Chris taking the honors.
It seems that fans love to hate Sarah Potts. While she's their favourite female character, she's also the one that fans most want to kill off from the show and her relationships were voted the most boring storyline.
"Why all the focus on Sarah? Kill the old hag off. It's just ewwww….Sarah is infuriating! Sarah sucks she needs to go!…Enough on Sarah's love life already!!!"…Seriously who hasnt she been with now?…It sucked that for ages you want Craig and Sarah to get togehter and then once they do all of a sudden she turns into a cow. It was a bit of a let down."
Favourite new character was voted Libby Jeffries.
"Libby is brilliant, I only wish there was a whole show about her! Libby is the only member of the Jeffries family that I wouldn't be tempted to push off a life-raft…Libby is awesome she is a good laugh."
Favourite hair went to Jay Copeland, played by Jamie Passier-Armstrong. While there was no category for least favourite hair, there were plenty of pleas for Baxter to get a haircut and for the nurses to have their hair down more often.
Overall fans rated the season strongly at 7.5/10.
However, there were many complaints with how storylines were handled:
"Shortland Street 2006 was a real disgrace. Storylines were dragged out too much, and simply became tedious and repetitive. However, it seems like the show didn't need much time building up storylines to kill off characters. E.g., Ian and Li Mei's death."
"Some storylines don't finish very well/to easily. ie Hamish with police. Some storyline don't play out for long enough to bring the tension, some storylines come from no where e.g. Claire getting too goody too quickly."
"Oh, the unfinished storylines just suck. What happened with Tama, coming back in 6months? Where did Scott Spear end up?"
"Personally I think to attract more teenage viewers (like myself) you should cast some new hotties into the show! Also have normal teenage stuff like… sneaking out, getting drunk when parents leave alcohol around, having parties etc."
Others were still full of praise for the show, which celebrates 15 years in 2007:
"Still very much a 'New Zealand' programme and superior to tedious old Coronation Street and banal old Home and Away!"
"I love Shorty Street and just can't get enough! My mother even tapes every single episode just in case we miss a moment!"
"I love Shortland Street. It's my favourite NZ show ever!"
Full list of awards:
Favourite male character: TK Samuels
Runners up: Craig Valentine and Mark Weston.
Favourite female character: Sarah Potts
Runners up: Toni Warner and Libby Jeffries.
Favourite male actor: Renato Bartolomei
Runners up: Michael Galvin and Benjamin Mitchell.
Favourite female actress: Amanda Billing
Runners up: Fleur Saville and Laura Hill.
Hottest male: Benjamin Mitchell
Runners up: Tim Foley and Renato Bartolomei.
Hottest female: Faye Smythe
Runners up: Jamie Passier-Armstrong and Anna Jullienne.
Best new character: Libby Jeffries
Runners up: TK Samuels and Justine Jones.
Character you'd most like to kill off: Sarah Potts
Runners up: Fran Piper and Baxter Cormack.
Favourite couple: Toni and Chris
Runners up: Sarah and Craig, Tania and Mark.
Most boring couple: Baxter and Claire
Runners up: Maia and Jay, Yvonne and Ian.
Favourite house: The Warners' house
Runners up: TK's (aka Nurses) flat and El Rancho.
Best hair: Jay Copeland
Runners up: Claire Solomon and Tania Jeffries.
Best exit: Huia Samuels
Runners up: Li Mei Chen and Hamish Flynn.
Favourite moment: Huia being blown up
Runners up: Tama and Shannon making peace after a car accident, Craig and Sarah finally getting together.
Saddest moment: Li Mei dying
Runners up: Huia dying and her tangi; Tama and Shannon breaking up and leaving.
Most romantic moment: Mark and Tania getting back together
Runners up: Craig returning from Canada and getting together with Sarah; Maia and Jay's civil union.
Funniest moment: Bridezilla Libby
Runners up: Maia and Jay mistakenly thinking Eti was doing drugs; Baxter stripping for Justine.
Most weird/random moment: Claire turning good
Runners up: Scarlett getting into TK's bed; Felicia kissing Jay.
Most boring storyline: Sarah's relationships
Runners up: Chris and his fear of going back into surgery; Baxter and his dad.
Biggest let down: Craig and Sarah together wasn't that great
Runners up: Vinnie leaving without getting together with Tania; Huia's murderers never found.
Dodgiest moment: Fran and Craig sleeping together
Runners up: Lawrence making Li Mei wear skanky high heels; Yvonne making out.
Favourite quote: 'You dont have any friends. You just have people that you uuuuussse.' Chris to Sarah
Runners up: 'Finally welcome to the human world' Chris to Li Mei; 'Making sure some motorway doesn't offend the taniwha!' Callum.
Overall rating of the 2006 season: 7.5/10