I had a look at TVNZ ondemand before it was opened to the public, and here's my review.
PlayPoints – the currency
When you register on the site, you get 10 free PlayPoints. PlayPoints are the 'currency' of the site. So, A 23 minute show (eg: Shortland Street without ad breaks) will usually cost 4 PlayPoints, and a 44 minute show (eg: Rude Awakenings without ad breaks) will cost 8 PlayPoints.
The PlayPoints are 50c each, and can be purchased in batches of $10, $20, $50 or $100. You will need your credit card for this transaction, and if you don't have one, you may need to get one of these.

Site Layout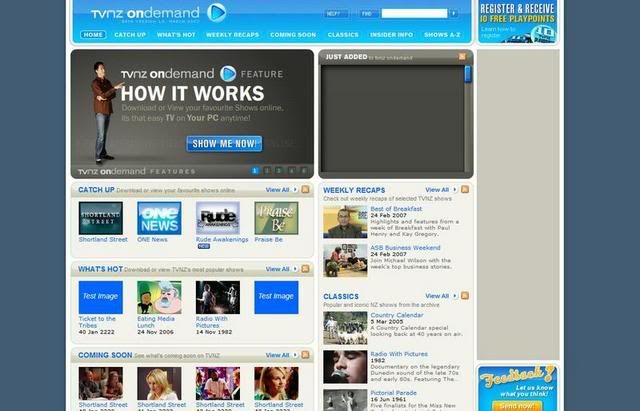 The site layout is really nice! It's flash, user-friendly and much better looking than tvnz.co.nz.
There are RSS feeds on each section of the site. So, we have:
♦ Catch Up, where you can download or view your favorite shows online that you may have missed, or just want to see again.
♦What's Hot, where you can download or view TVNZ's most popular shows online
♦Coming Soon, where you can preview what's coming soon on TVNZ
♦Weekly Recaps, where you can view weekly recaps of selected TVNZ shows. For example: The Best of Breakfast
♦Classics, where you can view popular and iconic NZ shows from the TVNZ archive.
♦Insider Info, where you can view exclusive video from your favorite shows.
Each button has a glossy look to it (see left & right). It's just one of those small things that you don't need, but makes the site look even better.
Watching A Show
You can watch free content and previews of shows you can buy. It streams to your browser, and can be a bit slow at times.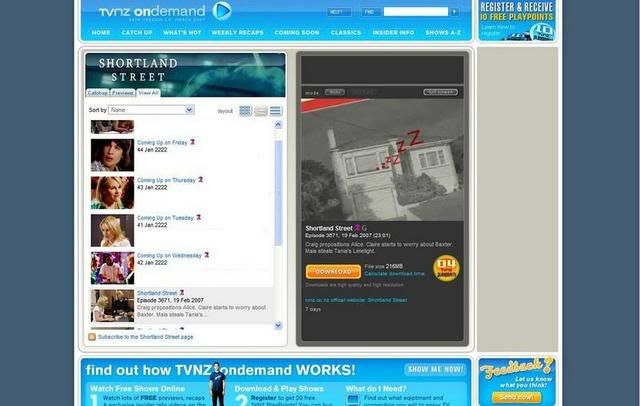 To the left is where you can browse though the available episodes and choose one. To the right – The box where the episode streams, and other information such as links, rating, how much to download, and a brief on the episode.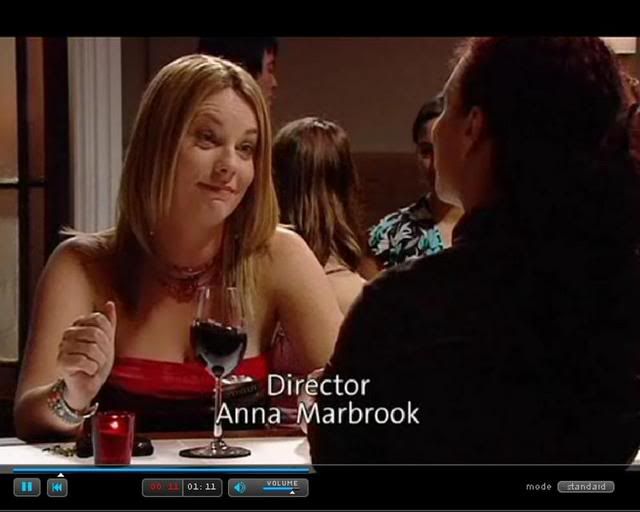 Full screen view of a streaming show. The menu at the bottom fades away when your cursor is not on or near the bottom of the screen.
Downloading A Show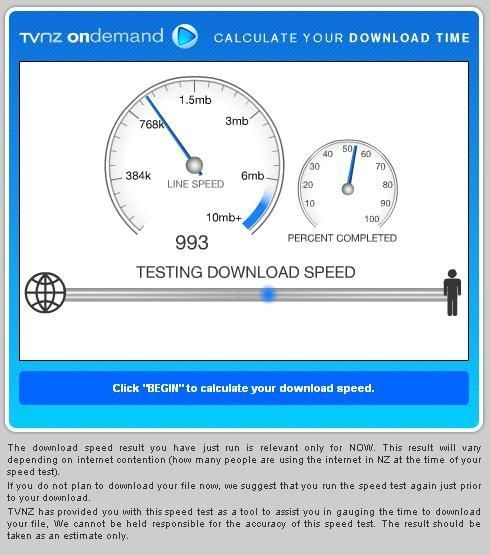 Before you download a show, you can do a speed test to calculate how long the download will take. When the test is finished, you will get a message similar to this: "This 200 MB download will take approximately: 25 minutes 10 seconds"
When you click download, you get a cute little 'Thank you for downloading' pop-up, followed by the TVNZ ondemand Download Manager. This nifty little manager allows you to pause downloads, turn your PC on & off again and continue downloading.
Once it's downloaded and ready to go, clicking Launch in the manager will get you in Windows Media Player, and another cute message will visit you:
Clicking 'Set Up my PlayPoints Account', will let you type in personal details, name, email and password.
After doing this, you can instantly get your free 10 PlayPoints. But if you still planning on watching a show, this will go down as soon as you activate your licence to view the show.
What's there so far?

Well, there's not much but there is going to be Shortland Street episodes (there are some there now), Eating Media Lunch, Rude Awakenings, One News, Breakfast, possably Karaoke High and NZ Idol, Ticket to the Tribes and so much more. Still being in BETA, there's not a lot there but there will be, trust me!

All the old favorite shows are going to slowly be added over time to the Classics area, but so far there is Radio With Pictures (1982), A NZBC News clip on the Wahine disaster (1968), To Live In The City (1967) and a few others. These, are free to view.
Downsides
♦When you purchase a program, it's not there for you to view forever. After 7 days since you downloaded it, your license will expire, and the show will not play. You will need to purchase another license in order to view it after 7 days.
♦The site does not work on Macs.
The site has launched so check it out at
www.tvnzondemand.co.nz!