Join host Oscar Kightley for a comedy showcase of epic proportions featuring some of the best up and coming Maori and Pacific Island comedians this country has to offer in AotearoHA, screening Friday November 2nd at 8:30pm.
Recorded live in the heart of Manukau City at the Genesis Energy Theatre, AotearoHA was a Special Event of the NZ International Comedy Festival, filmed for TV3 as a one hour special.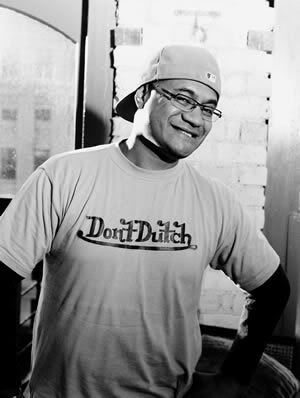 With the steady growth of live comedy over the last few years, the NZ Comedy Industry now has an incredible depth of talent from our Pacific Island and Maori communities.
No Kiwi can forget the brilliance of comedy icon Billy T James – he inspired the development and confidence of an industry. Our comedic heritage is growing thanks to the success of the Naked Samoans, Mike King and Laughing with Samoans just to name a few.
With a strong focus on emerging and new to TV talent, AotearoHA brings hilarious new comedy faces to New Zealand television audiences and helps us all to celebrate the riches bestowed on Aotearoa by us having Pacific Island and Maori senses of humour at large in our community.
In this 3 special host Oscar Kightley invites us to sit back and have a laugh at talent such as Gish, Irene Pink, Vela Manusaute, Andrew King, Ben Hurley and more. Many of these comedians have been performing on the Live Comedy circuit for a number of years, but this will be their first outing on NZ television. "Our great hope is for the depth of this talent to be recognised", says Kightley.
AotearoHA will allow New Zealand TV audiences to experience the warmth and inclusion and extreme hilarity of Maori and Pacific Island Comedy, that has become a key part of being Kiwi, as well as discovering the next generation of their voices.
A grand finale performance by the Masque Vocal Ensemble and the band Spacfix will make sure that the audience finish the night on their feet dancing and singing along – the perfect end to a night of comedy mayhem.
Don't miss this hilarious TV3 special, AotearoHA screens Friday November 2nd at 8:30pm on 3.