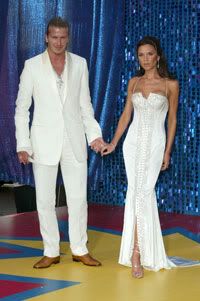 It starts with hearts and flowers, quickly moves to lawyers and pre-nups and ends with tears and tantrums in an average of less than five years. Why can't celebrities stay in love?
Tuesday, December 5, 8.30pm, TV2
In tonight's special, Extreme: Celebrity Love Splits, the show examines some of the most infamous break-ups and attempts to unravel the reasons why celebrities seem incapable of falling and staying in love.
This show chronicles the shortest celebrity marriages, the most expensive Hollywood divorces, the most ludicrous couplings and the most interesting pre-nups. Looking at celebrity couplings like Lisa Marie Presley and Nicolas Cage – a pair who managed to divorce before ever moving in together; Lisa Marie and Michael Jackson (does this girl ever learn?); and Jennifer Lopez, Julia Roberts, Drew Barrymore, Eminem, Paul and Heather McCartney, Kate Moss and Pete Doherty – the list of celebrity split-ups is almost endless.
Every pitfall a relationship can tumble into is explored – from infidelity to infertility, physical abuse to drug abuse, and a healthy dose of commitment phobia.
This exciting show has a twist, A number of experts well-voiced in relationship and celebrity analysis will find out which three surviving celebrity marriages look most at risk and how much longer will they last! From the evidence, will they conclude that Madonna and Guy are more likely to make it than Tom and Katie?
Extreme: Celebrity Love Splits examines the truth about modern relationships; why men leave their wives; why woman rush down the aisle; and why even the gift of children often can't keep the cracks from becoming crevices.
Extreme: Celebrity Love Splits screens on TV2, Tuesday, December 5, at 8.30pm.