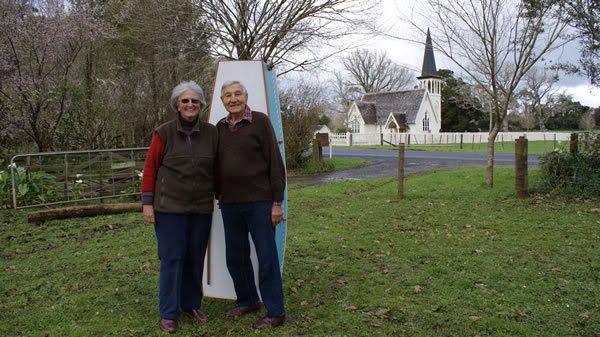 Thursday, August 28th at 9:30pm
Inside New Zealand: A Good Way to Die?, screening Thursday, August 28th at 9:30pm on 3, follows four New Zealanders as they embark on a journey to take control of their death and during the course of the documentary one dies.
Filmed over 18 months, the documentary captures Philip, Lillian, Kate and Peter's emotional stories of what the prospect of a long and painful death presents for them and their loved ones.
Through the lives of these four individuals, New Zealand: A Good Way to Die? explores how the legalisation of Euthanasia affects our society, in particular those who are most vulnerable: the disabled, the elderly and those who are chronically ill.
The current debate about the right to die – involving legal restrictions, religious objections, and medical ethics – proves once again to be such a complex subject that even after the completion of this thought-provoking documentary producers Dan Salmon and Tash Christie still do not have a firm belief in the subject.
"The voluntary euthanasia debate is so complicated that even after 18 months neither of us has a firm position," says Christie of the controversial subject.
"We have been astonished by the energy many older and unwell Kiwis have put into taking control of their own deaths. And for this reason, we believe this is an important film and a debate worth having," she adds.
This powerful documentary looks at the concepts of compassion, dignity, quality of life, personal autonomy and choice by detailing one subjects' trip to Mexico – to buy the New Zealand banned veterinary drug Nembutal – to ensure their way out is as 'peaceful' as possible.