Dimity Rush's lovely Ponsonby life is in jeopardy – Stuart won't come home, and Julian steals money to support his new girlfriend, Arthur's daughter Amber. The teenagers wreck a sale of the Kumeu lifestyle block, adding to Dimity's financial woes.
Then her home is invaded by a disgruntled former employee, but Dimity is saved by the unwanted intervention of ex-social worker Arthur, which infuriates her and does nothing for neighbourly relations. Dimity resolves to play her last card to outbid Arthur and evict him – wangling a huge company loan from her deeply admiring boss John.
Rose McIver stars as the lonely amateur sleuth Constance Short, Arthur's somewhat kinky youngest daughter, whose fascination with other's people's secrets starts to create havoc in tonight's new episode.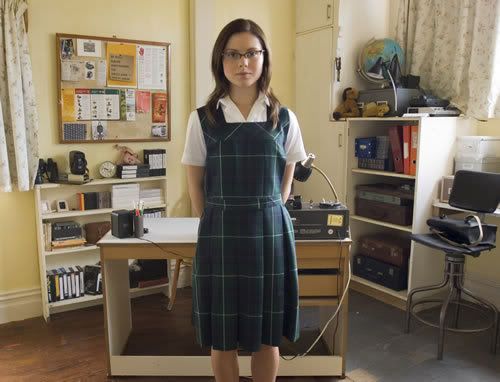 [Picture: Geoff Short]